Hello readers. We are a robotics team dedicated to the development of SASHA using VEX. Here is a brief history of previous versions of SASHA.
SASHA first started off as a modified version of an NXT machine gun. It ran on a completely different program and was capable of wheels and traveling by remote control.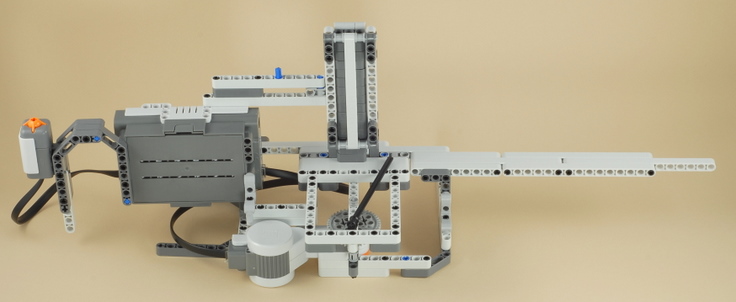 SASHA 1.0
Later SASHA was given an alternate sister capable of transporting a ball and flipping other robots.Here is SASHA 2.0.
Team Members working on SASHA 2.0
The latest version of SASHA that is a stable release is powered by VEX. Here is an image and it is a durable robot capable of video conferencing,
SASHA 3.0
What we are now working on is a new version of SASHA which will be a combination of video conferencing, and a robotic arm capable of simple transport of objects such as a ball. IN the following posts we will show you our work.